Terri Hicklin is a bona fide mover and shaker. After years working in Social Services she left to go back to school to pursue a new profession in Communications. Becoming aware of increased corporate and governmental control of media, she became a free-speech activist. She began working at Channel 11, our local community access television station in 1999. Since then she has produced numerous television programs and has worked with local organizations like APPLE (the Alliance for Post-Petroleum Local Economy) and the FARM (Foothill Arts Resources and Media). Terri will be discussing how she is using multi-media and technology to tell the stories of the community during Ladyfest's Media Panel from 11:30am-12:30pm.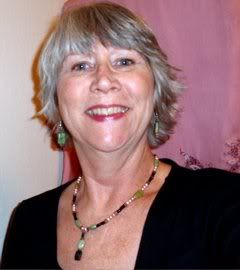 Ladyfest: How did you get started in your line of work?


Terri: I left my career in Social Services after many years of counseling people and working within a bureaucracy. I returned to school and received a degree in Communications. While enrolled, I interned first at KVMR, then at the old FCAT, Community Access Telelvision Station. I started out not knowing anything about how individuals' voices can be heard via local, independent media. I ended up as an advocate for people to use their right of freedom of speech and use our local media, as it is one of the few real freedoms we have left.


L: What do you enjoy the most about your work at NCTV?


T: I enjoy the variety. I enjoy the challenge of working in a technical world when I, myself, am not a "techie." I enjoy being connected to the community in a broad way. I enjoy working out front, as well as behind the scenes, doing something (programming a television station) that most people take for granted, and have no idea how it all works.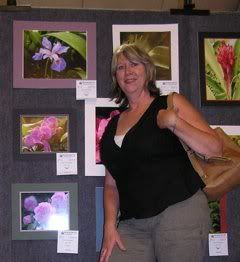 L: What is the most challenging aspect of your work?


T: The world of community access television is a very specialized area. Most people have no real understanding of what it is, and how it can be of benefit to them and to our community. I want to get the word out to more people so that they can utilize it to the fullest.


L: Where do you get your inspiration?


T: I write, and do photography and videography. I love Nature and working outside. I also love the spontaneous…catching something as it is naturally occurring. I also love working with musicians, and get excited by their talents, which brings out my own. I love brainstorming, and working with like-minded people…when ideas are firing one right after the other, and it seems like anything is possible.


L: Do you feel that your gender has impacted your professional life in any way?


T: I actually think that in today's world, being a woman may have advantages. There are more grants, for example, for women in the arts than there was say, twenty years ago.



L: What advice would you give young women who aspire to enter your field?


T: I would encourage them to get an education and make the most of it; to try different things until they find their "right livelihood," then keep on going and keep on learning new things. Also, to take nothing for granted and remember to SHINE, SHINE, SHINE!



Terri Hicklin will be a participant in Ladyfest's Media Panel from 11:30am-12:30pm.


Interview by Jesse Locks and Sasha Soukup