Mary Beth Rich is a passionate lover of the natural world. She has been a dedicated student of plants and their medicine for many years, studying on her own and under the tutelage of our local "herb guru", Kathi Keville. With a strong background in cultivation and propagation, she has developed a passion for growing medicinal plants in her greenhouse in Grass Valley. A genuine "grass roots" neighborhood activist, she recently spearheaded a community garden in her own front yard that has seen its second year's harvest this summer. Join Mary Beth for the fun workshop "Ladies of the Night Cream- Lotion Making De-Mystified" as part of Ladyfest Nevada County!


Kerry: When and how did you get involved in herbal medicine making?

Mary Beth: I've always looked to natural healing, but started my herbal studies specifically after I moved to GV in 2002. I walked into a Deep Ecology Expo years ago & saw a lady at a booth that looked exactly like my college roommate, so I approached her & asked her if her name was Kathi (my old roommate's name) & she said yes, but didn't go to NAU. It turned out to be Kathi Keville & that night I signed up for her herbal apprenticeship program & I've been taking classes ever since.




K: What aspect of plant medicine attracts you the most from your studies and experiences with herbs?

MB: I am continuously amazed at their ability to heal in so many ways.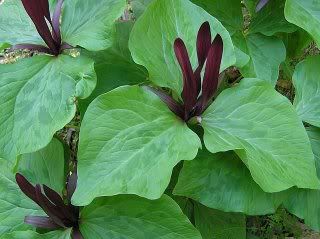 K: I know that you are an avid gardener and have been a lover of plants for some time now. How has your herbal studies enhanced and/or changed what you cultivate and do in your green house and your garden now?

MB: My father was also an avid gardener so I started as a little girl helping him in the yard. Currently I am cultivating more medicinals, both for personal use & sales. I have started a medicinal garden separate from the community garden & continue to incorporate medicinals into my landscape.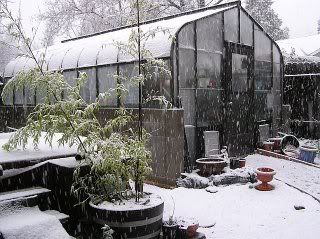 K: What are some of the most recent adventures you have been on involving your herbal medicine making?

MB: I just recently harvested elderberries & have made some delicious syrup so far. I am in the process of making elderberry wine for the first time. Wish me luck!

K: Can you tell us a bit more about your home garden/ community garden in Grass Valley that has been producing for the last couple of years?

MB: This is the second year for the community garden & it has been a wonderfully fulfilling experience. The first year there were 4 households involved & this year there are 7. What a joy to walk outside to pick fresh basil or tomatoes or a nice sweet honeydew.




K: What else can you tell us about yourself and your plant passion?

MB: My greenhouse is my escape into bliss! It used to be a meeting space in a large hotel/convention center in the bay area & one day the management announced that they were tearing it down & I put in my request for it. The rest is history. I spend most of my time propagating plants from seeds & cuttings & have spring & fall plant sales. I'm doing something I love & I feel blessed.


Mary Beth Rich will teach the workshop "Ladies of the Night Cream- Lotion Making De-Mystified" as part of Ladyfest Nevada County. For a full workshop schedule, go here.
Interview by Kerry O'Reagan

Kerry is a plant lover, herbalist, medicine maker, world traveler, and scholar of 1980s radio hits.