Nevada County has always been a beacon for unique and spirited individuals. Suzanne Parkhurst is one of these wonderful souls who was drawn to our community, and she truly exemplifies the Nevada County woman: open-minded, kind-hearted, and intelligent. Since making her home here in Nevada County four years ago, she has been involved with making lotions and potions with her herbal plant knowledge. She is also a member of a musical group of "sisters" where she plays the native flute during sound blessings for people and has recently begun angel readings with a local pianist. Join Suzanne for the intriguing workshop "Ladies of the Night Cream- Lotion Making De-Mystified" as part of Ladyfest Nevada County!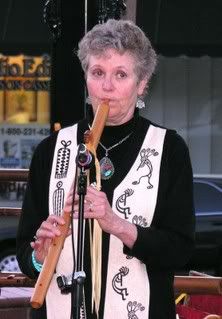 Kerry How long have you been studying herbs and what sparked your interest in learning about plant medicine?

Suzanne: I have been studying herbs about 4 years. Before coming to Grass Valley, I lived in the Bay area, and was very much an "urban" resident. In fact I couldn't tell the difference between a pansy and a petunia. When we moved up here, we built a house on 5 acres and suddenly I looked around and saw plants and trees and wanted to know more about them. It was as if there was a whole world out there that I hadn't noticed before. The more I looked, the more I saw. And what I saw were living "beings" that not only were pretty and interesting, but also had medicinal properties. I wanted to know more about plant medicine and luckily found our resident herbalist, Kathi Keville, who started me on my path.

K: What aspect about herbal medicine intrigues you most? I know that you recently acquired a distiller to make hydrosols and essential oils-- how is that going for you?

S: What intrigues me is being able to get to know and use the plants that surround me. Many of these plants would be called "weeds" by others, but I am beginning to have great respect for these "weeds" and their medicine. So I use the plants that surround me (lavender, rosemary, fir tips, peppermint, etc.) in cooking and also in making lotions and creams. My garden has become so abundant that I have had to do major pruning. Instead of throwing the prunings into the compost, I decided to begin making my own hydrosols that I use in making creams.

Now I have a still for creating hydrosols (flower water) and small amounts of essential oils. The creams seem more vibrant when the hydrosol that is used comes from my own garden. I have my own "chemistry shop" set up, and I have a great time watching the hydrosol drop into the receiving beaker. It's mesmerizing!




K: Tell us more about your other passions in life. You have been playing the native flute for some time and are part of a group of "music sisters" and that you are an avid practitioner of Qi Gong. Can you tell us more about your experiences in these areas?

S: I belong to a group of musical "sisters", Sisters of the Sound Continuum (SIS). We are of various musical disciplines and ethnic backgrounds. We come together to do sound blessings for people who request it. Sound blessings are improvisational musical offerings with a set intention. For example, someone who has cancer may ask us to do a sound blessing for them. After a short meditation and complete silence, the sound blessing begins. It is totally freeform, so we have to listen very deeply to what the other musical sisters are doing so as to fit in to what is being played. It requires a lot of trust, non judgment and deep listening to be appropriate to the moment. We have done land blessings, house blessings, birth blessings and blessings for people with illnesses.

I am also now doing some additional "sound prayers" with a local pianist. We do angel readings accompanied by musical offerings for people who request a prayer/blessing.

Qi Gong in some respects is an off-shoot of my interest in plant medicine. The qi gong I do is Sheng Zhen qi gong, or unconditional love qi gong. It is very "nature based" in that many of the moves suggest images in nature. For example, one of the forms is called Return to Spring. The movements evoke images of the sun and moon, of the earth and of the ocean. The movements are also healing and help strengthen the body as well as move any blocked qi that may be in the body.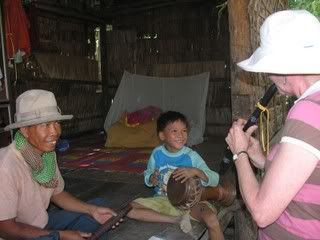 K: Does your music and Qi gong practice somehow enhance your herbal medicine practice? I know that you have also done some Plant Spirit Medicine journeys as well. How does it all tie in?

S: Music, qi gong and herbal medicine are all part of a whole. Music is a vibration, as are plants. When I do anything with plants, I first spend time with the plant in silence, listening and "feeling" what the plant may want to say or offer. When I make a product, whether it's tinctures, creams, hydrosols or flower essences, I always have music going in my room. It is a way of honoring the plants, and honoring the process of making whatever concoction is being created. The over-all discipline of the qi gong and its nature-based philosophy just deepens the process.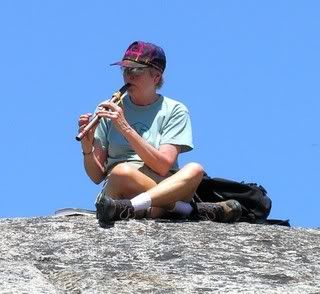 K: Is there anything else you would like to share?

S: When I look around, I am overwhelmed by the beauty that surrounds us. We are blessed with all sorts of plants, trees, bushes, etc., all there not only for their beauty, but also to teach and heal us. They are waiting for us to notice them. When we do, we enter into an exciting adventure of communication, healing and playful joy.


Suzanne Parkhurst will teach the workshop "Ladies of the Night Cream- Lotion Making De-Mystified" as part of Ladyfest Nevada County. For a full workshop schedule, go here.
Interview by Kerry O'Reagan

Kerry is a plant lover, herbalist, medicine maker, world traveler, and scholar of 1980s radio hits.